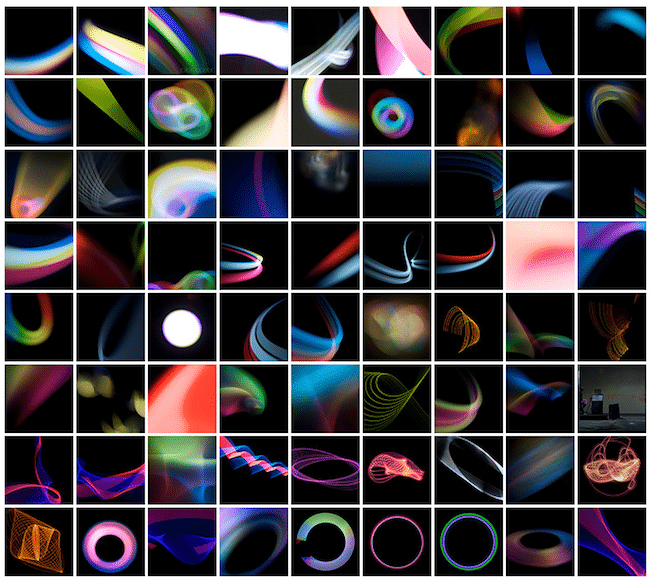 After the Roomba Light Painting article from this morning, I got a bit jazzed about checking out some inspiring light painting articles.
I ran across this one from one of my favorite blogs, Hack-N-Mod, about using an arduino chip to make some excellent pieces of long-exposure light art.  The artist who they feature in the article, Kim Pimmel, used some pretty simple arduino rocking to make some beautiful art.  Some of this stuff is just amazing.
That screenshot above is from Kim Pimmel's Flickr photostream of some of his light art with Arduino.  Amazing.
Here's a video of some of that work – WELL worth your time!  Be inspired!
Light Drive from Kim Pimmel on Vimeo.
Thanks, Hack-N-Mod!