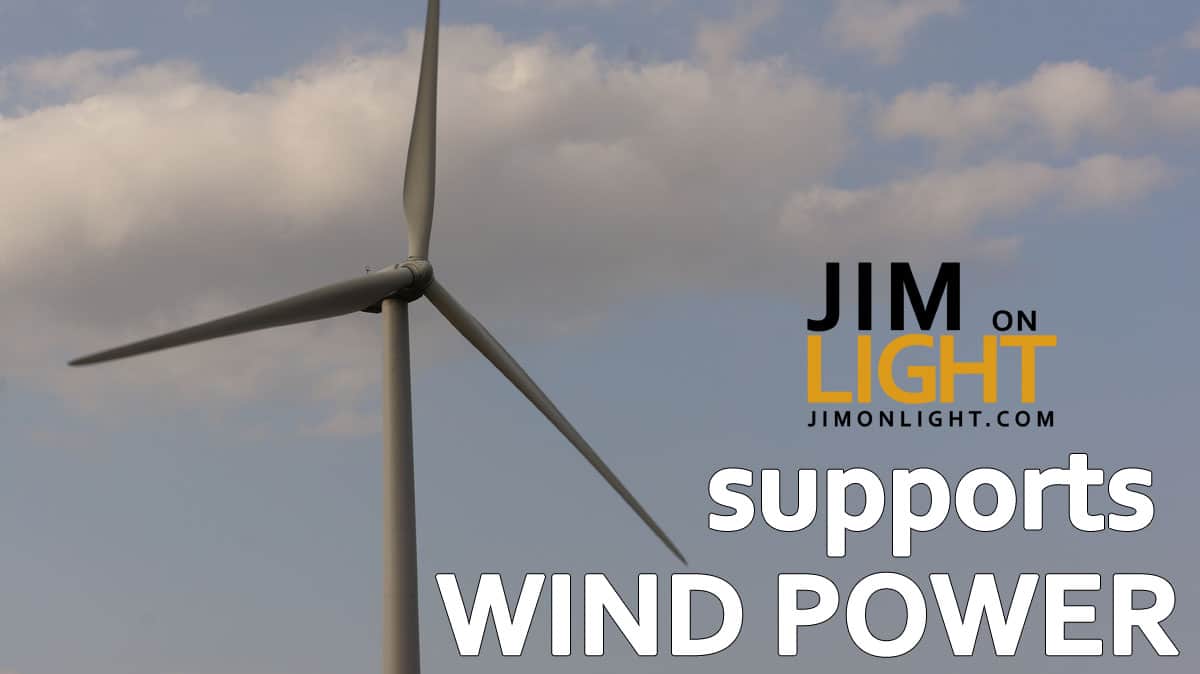 I had a chance to drive through some of the great wind fields of Illinois over the last month — Laura and I have ostensibly been vagabonding here in the US since there's no work.
I put together a quick video on Illinois wind power — check it out, wouldja?  Share it with your friends!  Illinois, a state that sent 4 of its last 7 sitting governors to prison for corruption, is the fourth largest wind producer in the United States!  I guess you go, Illinois still works?
Illinois gives good wind!
…and on Vimeo, in case you like it there better (I have to admit I love their interface…)
Illinois Gives Good Wind! from Jim Hutchison on Vimeo.