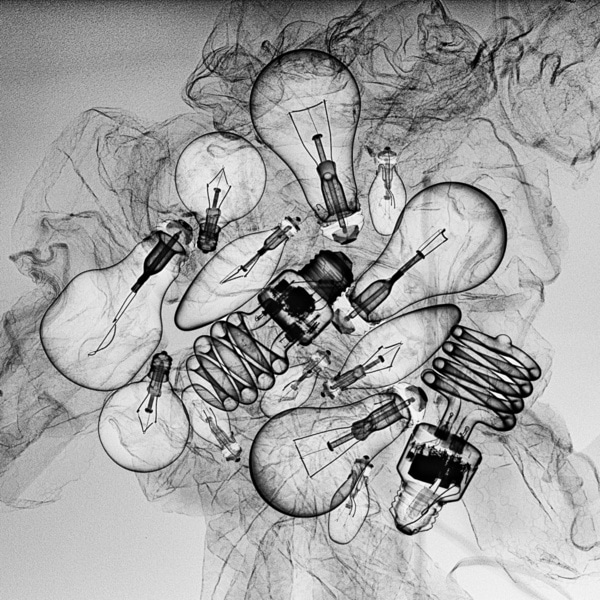 There is so much bad news going on lately with regards to the plight of sustainable energy in the United States — Scott Pruitt is the head of the EPA, US states now have the ability to just dump their coal ash wherever the hell they want (which is going to lead to our water being poisoned, believe me, I'll bet you a nickel), and wind energy companies are actually pulling out of states with the most powerful wind energy. There is a political climate right now of pay-for-play, and the energy companies with the largest lobbies (Coal, Oil, Natural Gas) are getting all kinds of favor from those who are supposed to have all of our best interests at heart.
It's like watching a car crash from the driver's seat, right before impact, right before slamming your foot onto the brake pedal to save your life — there's a 50/50 chance that sustainable energy growth in the United States is going to make headway right now, and that figure is leading more towards 70/30 against while those who are leading the EPA are leading it how they are leading it.  You cannot dismantle an organization that is supposed to maintain an atmosphere of safety and sustainability in a country that has energy needs in the HUNDREDS OF BILLIONS of kilowatt hours per month…
In January 2018, for example, JUST in January 2018, electric generating plants put out a net generation (which means fuel consumed to make that energy is calculated) of 373,213,094,000 kilowatt hours of electricity.  That is three hundred seventy three BILLION two hundred thirteen MILLION ninety four THOUSAND kilowatt hours of electricity.
That's just the amount of electricity created from using coal, petroleum, petroleum coke, waste coal, natural gas, and wood.  That's also just the United States.
Can you imagine how amazing even our industry would become if we could truck in enough solar collection potential to power our productions and not rely on the venue power at all?
I have heard figures in the last few years saying that if we could dedicate between 30-35 miles of land and fill it with solar panels and solar reflector collectors, we could meet the power needs for all of the United States.  Panel efficacy is getting better and better by the month.  I know for a fact there are stretches of unused land JUST on Interstate 35 between Dallas and Oklahoma City that are useless, unused land.  It wouldn't even have to be 30 miles of contiguous land, and out in the southwest where the sun bakes the ground into worthless parking lots of scrub shrubs and sand there are hundreds of miles of land.  I will not hold my breath though that this is ever going to happen; the Fossil Fuel lobbies are much too powerful, so as long as you and I are alive, there will always be a majority of our electricity being generated by coal, oil, and natural gas.  At some point, we will run out of explorable sites for these fuels, and some scientists say that we have reached Peak Oil already — where global production has reached its maximum production potential because there is only so much, and production will decrease as consumption increases, causing a global catastrophe as we run out.  It's called the Hibbert Curve.
Let's not talk anymore bad news.  Let's focus in on some solar power stories that are positive, showing growth in the world that could actually make a difference.  Some of this news benefits companies, and some benefits people, but growth is growth, and at this point in America, growth is good.
Mitsubishi Electric is installing 300kW to 600kW on the roof of their Vacuum Valve plant, eliminating about 280 tons of CO2 emissions
Mitsubishi Electric Corp announced Feb 20, 2018, that it has completed a "vacuum valve/breaker plant" on the premises of the Power Reception/Distribution System Factory (Marugame City, Kagawa Prefecture), which is a manufacturing base for power reception/distribution facilities.
The company plans to eliminate 280t of CO2 emissions per year by introducing its power-saving equipment such as solar power generation facilities.
As an environmental/power-saving measure, Mitsubishi Electric will do additional construction work in May 2018 to install a solar power generation system with an output of 300kW on the roof of the plant. The company plans to increase the capacity to 600kW by 2020. Mitsubishi Electric's solar panels will be installed at the plant.
This is the first time that Mitsubishi Electric has employed the "Smart Middle- and Low-voltage DC Power Distribution Network System (D-SMiree)," which features a lower AC-DC conversion loss. Also, the company introduced high-efficiency devices such as LED lamps and transformers as well as a radiation air conditioning system.
The vacuum valve/breaker plant has a steel structure. The total floor area of the two-story building is 14,194m2. The plant realizes a short delivery time and high-quality, high-efficiency production by using "e-F@ctory Concept," which uses IoT, etc to improve supply chain management and development/engineering processes, to unify the data of production processes such as order reception, assembly and shipment, Mitsubishi Electric said.
The company aims to increase sales of vacuum valves and breakers to ¥12 billion (approx US$112 million) or more by 2025.
India is about to kick our ass (and China's ass) with the largest solar farm on the planet, 2,000 Megawatts
That's right, India is about to spank China (who steals solar patents so frequently that they dominate the market in solar cell production) with a 2 GIGAWATT solar farm, to which they are actually leasing the land from farmers and paying them rent.  Who would have thought that someone would do something nice for farmers in India?!  (That's a Monsanto crack, btw)
Shakti Sthala, as it's called, is amazing:
It is an ambitious project that had a budget of 2.530 million dollars and took only two years to complete. But what is really interesting about this new plant, in addition to its impressive capacity to generate energy, is that no land was expropriated, as these still belong to their owners who are now partners.
Because the Shakti Sthala plant is located along five villages, the land belongs to 2,300 farmers in Pavagada. The "normal" here is that the government had claimed ownership of the land and that they would pay something to their owners, but that was not the case.The government decided to lease all the land and pay rent to its owners.
Once Shakti Sthala is operating at 100%, it will surpass the Tengger Desert Solar Park in China by 453 MW, which is considered the largest in the world. Also, this new plant will be positioned as the largest in India to overcome the photovoltaic installation in Kamuthi, which currently has a capacity of 648 MW.
But that is not all, as the Bhadla solar park in Rajasthan, which will be located in the Jodhpur district and will have a capacity of 2,255 MW, is being built in Karnataka.
With this, India continues with its aggressive plan to become the second largest solar market in the world , surpassing the United States and remaining below China. This plan contemplates feeding more than 60 million homes with solar energy only by 2022, as part of a global goal of reaching 2030 with 40% of total renewable energy consumption.
General Electric just developed a 12 MEGAWATT wind turbine, the Haliade-X
This right here is amazing — driving down the highways in Oklahoma you see a lot of 2 and 3MW wind turbines, but GE just created a 12MW turbine that can power an incredible number of homes in Europe — 16,000 to be exact:
"The renewables industry took more than 20 years to install the first 17 GW of offshore wind," said Jérôme Pécresse, President and CEO of GE Renewable Energy. "Today, the industry forecasts that it will install more than 90 GW over the next 12 years. This is being driven by lower cost of electricity from scale and technology. The Haliade-X shows GE's commitment to the offshore wind segment and will set a new benchmark for cost of electricity, thus driving more offshore growth."
Just a few more…
Japan Renewable Energy Corp plans to build 180MW and 240MW offshore wind farms
Japan, always doing amazing things with sustainable energy…  granted the people of Japan said "no more nuclear for us" after Fukushima.
Japan Renewable Energy Corp (JRE), which develops renewable energy, is planning to build two floating wind power plants in Japan.  One is a plant with an output of up to 180MW off the coast of Akita Prefecture, and the other is a plant with an output of up to 240MW off the coast of Nagasaki Prefecture.
In Akita Prefecture, JRE is considering installing up to 45 wind turbines with a rated output of 4-8MW each and starting operation in fiscal 2027.  In Nagasaki Prefecture, JRE is planning to build up to 50 wind turbines with a rated output of 4-8MW each and starting operation in fiscal 2026.
From Solar Power Plant Business
Dubai's gonna power an additional 270,000 homes with a 700 Megawatt CSP (Concentrated Solar Power) farm
This is absolutely amazing, and beautiful — now can we start doing these kinds of projects in the US?
The Mohammed bin Rashid Al Maktoum Solar Park will seek to meet the target of a planned total production capacity of 1,000MW by 2020 and 5,000MW by 2030.  The park, which features the world's tallest solar tower at 260m, will reduce more than 6.5 million tonnes of carbon dioxide emissions a year and power 800,000 homes by 2030.  With a total investment of Dh50 billion, the project serves to meet UAE's Clean Energy Strategy to have 7 percent of its total power output from clean energy sources by 2020 and 75 percent by 2050.
Unreal.  Pay attention, Scott Pruitt.  This is the kind of progress we need here at home.