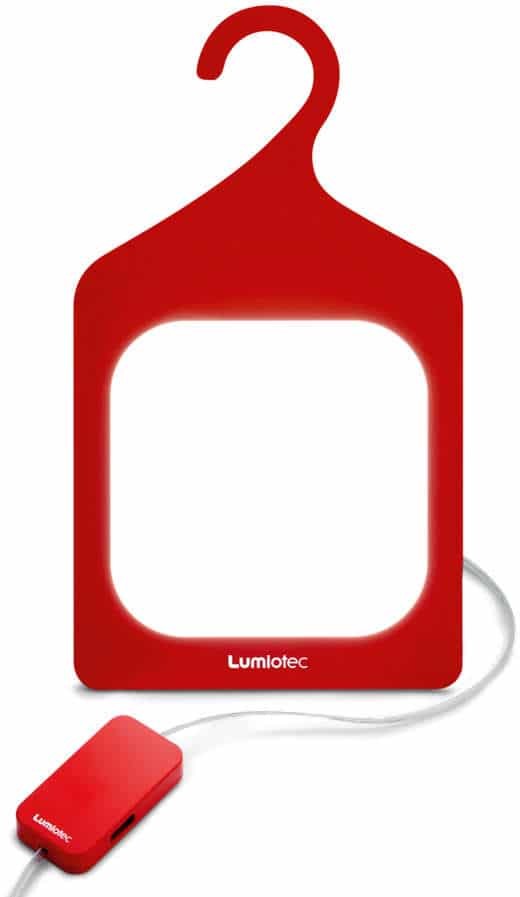 There are always clever designs like this one out there, and it's certainly pretty neat, right?  For today's Daily Lamp, meet Hanger, an OLED lamp from Naohiko Mitsui of Triumph Design and Consulting and Lumiotec from Japan:
It's a clever design.  I keep saying that.  I noticed that the product has won a Red Dot award for Design in 2012.  From the site:
The reduced shape of the Hanger luminaire is based on the specific technical qualities of OLED illuminants, organic light-emitting diodes that are especially efficient and durable. Due to the ultra-thin and highly compact design of the luminaire, users can hang and use it almost anywhere. With the included circular stand it can also be used as a table lamp in two different positions.

Statement by the jury:

»This is one of the first luminaires to use innovative OLED technology. The vibrant colours and its similarity to a coat hanger turn the luminaire into a real eye-catcher.«
What do you think?  Jury's still out for me.
 Thanks, TrendHunter!