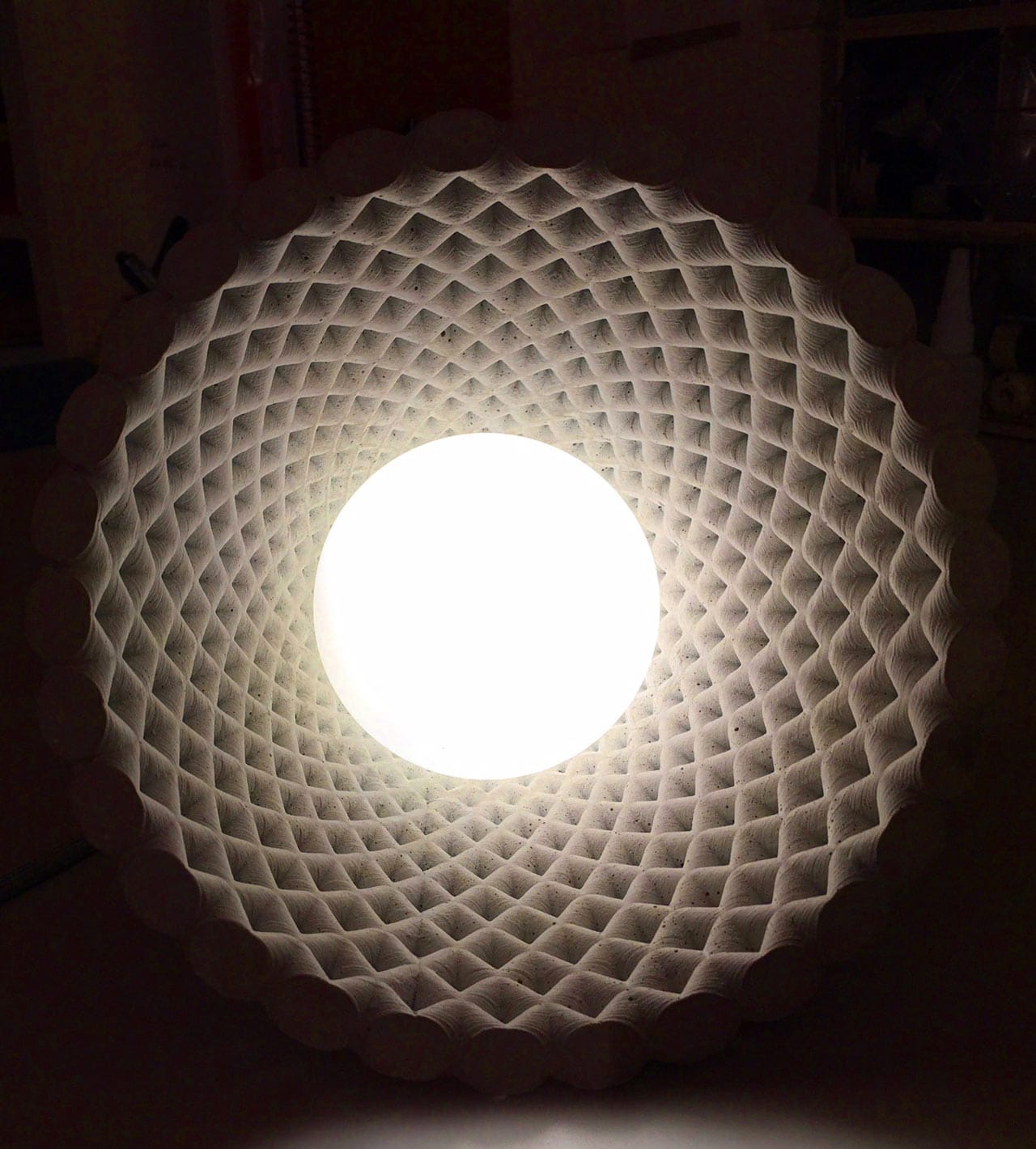 These things are made of concrete.  Concrete shade-style fixtures…  the manufacturer includes two materials, concrete and metal fittings.  Let's just say you're ordering the extra-strength junction box and mount for this one.  There's also a table lamp, which seems to lie on its side.
This is the work of Dror Caspi of Ardoma Concrete Creations — a designer who makes products out of what they call "the liquid stone."
From Ardoma:
HELIA is a pendant and table light fixture made of concrete.
This design was inspired by the fascinating sunflower seed pattern of fibonacci spirals.
To create the unique mesh anatomy, simulating a weaving of the concrete, we had to develop a special concrete mix and a new casting method.
The resulting aesthetics, unusual in the use of concrete, creates a clean and elegant exterior surface and a hypnotic interior surface.
HELIA comes in light grey, dark grey, white, yellow, blue, and red concrete.
Materials: concrete, metal fittings
Bulb socket: G9/GU10/E27
Dimensions: Diameter-22cm, height- 18cm
Check out Ardoma and the Helia collection — and some of the studio's other projects are pretty cool.  Ova was pretty cool, as was Split.  Here's Split, even though this is Helia's party…