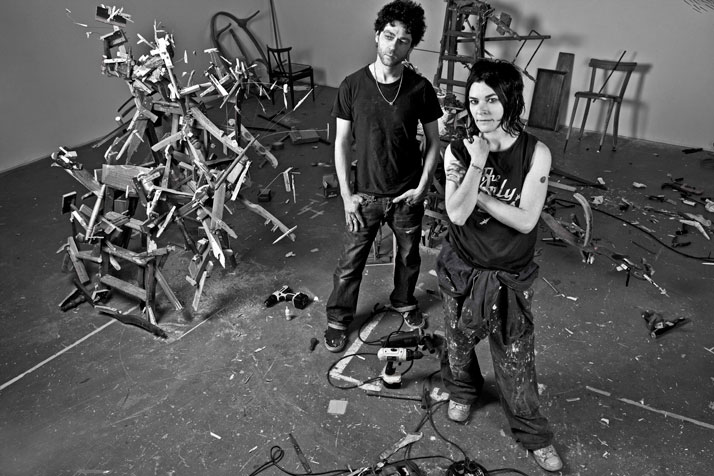 Hands down AMAZING, that is what needs to be said about this work. You've seen Tim and Sue on JimOnLight.com before – Tim Noble and Sue Webster had their work on JOL back in 2009, tbeir debut work.  Tim and Sue are back with something absolutely amazing:  Nihilistic Optimistic, their newest work, debuted at the Blaine Southern Gallery, their exhibit having closed on November 24, 2012.
Tim and Sue are true masters of the shadow.
Get ready when you go to the Tim Noble and Sue Webster website – you'll be greeted in a way I feel only they know how to do:  Welcome, Motherfuckers.
Thanks, Yatzer!  All images © Peter Mallet