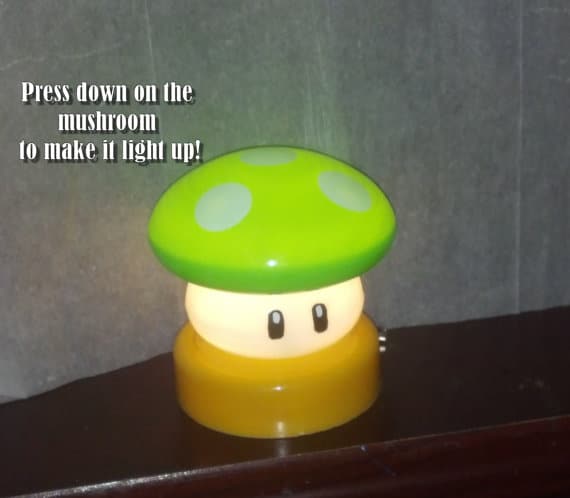 HAHA!  Ok, I played so much Super Mario and Super Mario 2 when I was a kid.  It was always fun playing with my sister (Mario 1 of course) when we were kids, but I'm sure I was a complete gamehog too.  Sorry, sis.
Check out the SUPER MARIO MUSHROOM LAMP!  These little gems are only twenty bucks!
GAAAAAA!  "Memories…."
The person selling them on Etsy is Emma Burges.  Twenty bucks, people!  She'll make a green or red capped one for you, so you can either have your Super Mario "viagara mushroom" (thanks KP) or a 1UP mushroom!
Awesome.
Thanks Trendhunter, Waylou, and NerdApproved!