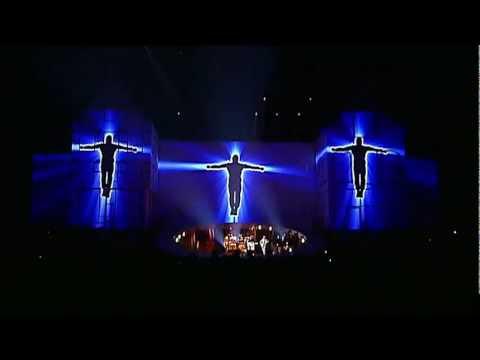 HOLY MOLY! Watch THIS:
That's an Amstel Live 2012 video mapping dance interactive visual orgasm act featuring Timor Stephens.  HOLY SH*T!  Did you see how wonderfully the LED suits were programmed along with the other automated lighting and projections?!  I was mesmerized by those suits.  I had to find out more – they're from a company called iLuminate.  They've been doing light-up suits all over the place!  Check out iLuminate's video reel:
The production company is Tribe Company BV, and the rental company was a subsidiary of PRG, EML Productions Holland.  Beautiful work, EML!  The dancers are Timor Steffens, Alexandria Kaye, Catalina Paz Rendic Vasquez, Jonathan William Rabon, and Brandon Barton.  GREAT work!
I grabbed this image from Tribe Company's website of the Amstel Live setup, it's such a great picture:
GAH!  This is AWESOMENESS!  Happy Monday, everyone!  What an awesome way to start it up!