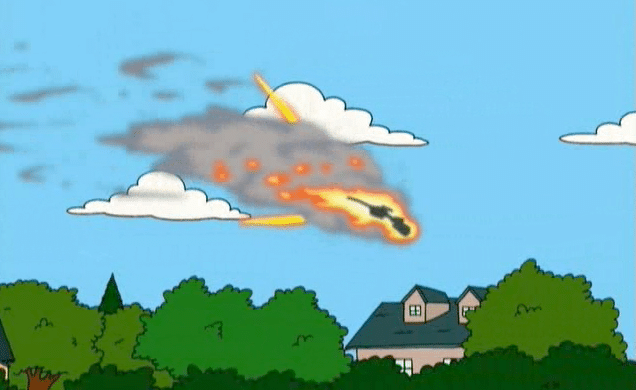 Have you ever seen a bird burst into flames whilst gliding majestically through the air?
Yeah.  It's f***ing hot here in Oklahoma.  I don't know how YOUR forecast is looking, but you'll need some Xanax when you see this one:
Yeah.
Okay, look – if you're not careful in this heat, you're going to get really sick, or maybe even die.  This is serious sh*t here, people!  We do NOT want another situation like the one that happened in Chicago in 1995 that killed 750 people because of the heat, or the 225 killed in the heat wave of 2006.  That's just in the United States alone!  We whiny entitled Americans should remember the heat wave of 2003 in Europe, where 14,802 people died because of the heat wave.  Estimates have been made of up to 40,000 deaths being blamable on the 2003 European heat wave.
What is most important is to not act like an ass when you have to be out in the heat, with respect to paying attention to your body and what it needs.  We lighting folk do work out in the sun often, especially in the summer, and we're often demanded to do it faster, harder, and before showtime.  Take that how you will.  But when you're out there in the beating sun and it's gonna reach into the 100's (or hell, even the 90's) and you're going to have to be there, you have to be smart about it.
SOME THINGS TO DO TO NOT GET KILLED BY THE SUN:
Drink lots and lots and lots of cool liquids, water is best but Gatorade and the sports drinks are "ok" if you're also doing water.  You need a LOT of water when it's this hot out, folks – 16-32 ounces per HOUR.  Gatorade is good for the salts and minerals you have to put into your body that get lost in sweat.  You need water, too.
I know they're delicious, I know they're nutritious, but DON'T DRINK BEER AND BOOZE WHEN YOU HAVE TO BE OUT IN THIS HEAT!  You cannot win!
Dress appropriately to the heat.  Wear some serious sunscreen if you have no sleeves or pant legs, and make sure to get sunglasses!
Unless you absolutely have to, don't go outside much during the day and stay in the AC if possible.  The best way is to just not go out in this crap.  Seriously!  I know that's not easy, but it is the BEST WAY to stay cool.
This sounds so simple, but WATCH EACH OTHER ON THE JOBSITE!  It's easiest to just make sure everyone's feeling ok, and to not let anyone be a hero and try to do something stupid, like work without having enough to drink and not drinking it.
SOME THINGS TO DO IF YOU'RE A COOL BOSS AND YOUR PEOPLE HAVE TO BE OUTSIDE:
Provide water.  You can afford it, just take a couple of hundred bucks out of your bottom line and take care of your people.  Get a couple of coolers, make sure to prepare and get some ice, and make sure to have LOTS AND LOTS of liquids, both water and a minerals and sodium drink (Gatorade, PowerAde, whatever).
Try to make a shady place to be if you don't have one.  A Handful of packing blankets over the top of two semis parked together makes a hell of an awesome canopy for the shade to happen.  Pop up tents are nice too, and they're really not that expensive.
If you're someone who has people that hump their gear and set up in this kind of heat and you don't do ANY of these things because you want to save money or whatever lame-ass excuse you can come up with, you should go into another business where you don't have to work with people.
SOME THINGS TO REMEMBER IF YOU'RE WORKING LIGHTING OUTDOORS IN THIS HEAT:
Make sure to get the loaders out of the truck!  Don't forget about them!
Truss is HOT AS HELL when it's been sitting in the sun!  Don't get a Gusset Tattoo!
Cable is amazingly pliable in this heat!
Fixtures, which are usually BLACK, get ree-donk-u-lusly hot in the sun.  Just be forewarned.
Make sure you have lots of airflow on your power distribution and dimming gear!
You CANNOT make it all day on one Nalgene full of water in this kind of killing heat.
DO NOT be a hero in this heat, you can't handle it.  You'll end up being a dead or sick hero.
Take care of each other, everybody!