Laura and I went to Durham, Ontario to see her mom and stepdad a few days ago, and it was cold and snowy — just what I've come to expect of Canada!
The light was so overcast and diffuse because of the weather that it created some great conditions for capturing detail.  Check out some photos I posted of our little journey in the snow: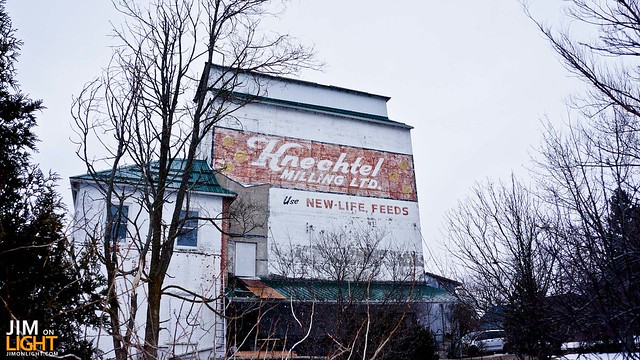 Like I said… it was a short trip! We still had a blast walking around through the snowy and cold town of Durham!  It's been so long since I've had any time to actually take and appreciate photography that this little adventure set off a storm of creativity in my head.  Thanks, baby!
Editor's note:
I got an email a few weeks ago asking about what I use to shoot lately.  When I was teaching in Oklahoma, during The House of Atreus, some asshole came into the theatre and stole my DSLR, two lenses, and a big bottle of post-surgery Percocets.  After that, I didn't want to invest any money in something that was just going to get stolen too — until I saw Martin Kuhn's Sony NEX-5N
at NAB 2012.  So I got one!  I also use Adobe Photoshop Lightroom 4
as my management suite, and Adobe Photoshop CS6
if I'm doing anything funky or out of the ordinary.