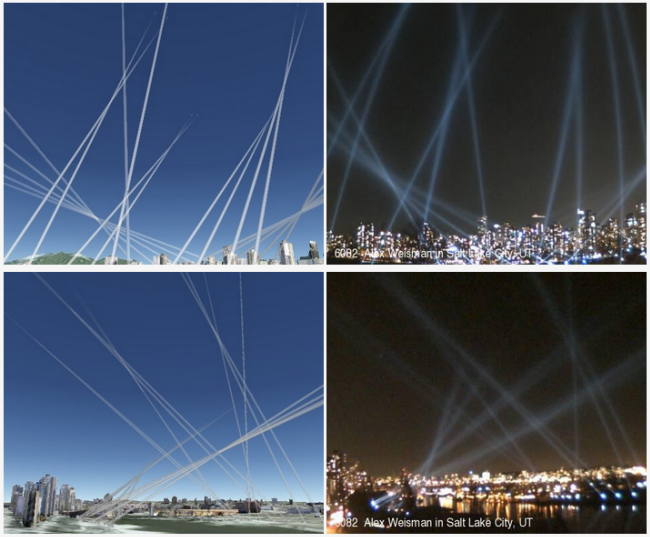 Like I promised, this post is a tribute to some of the Vectorial Elevation designs that were produced live in Vancouver, Canada over the last few months.  The Vectorial Elevation interface is still alive and kicking, so go create your design and post a link to your work in the comments!
Virtualizations are on the left side, real world image on the right.  Here's a time-lapse video of the Vectorial Elevation from relatively close, courtesy of the TourTechTV blog:
Alex Weisman from Salt Lake City, UT:
Nick Malczewsky from Buffalo, NY:
2Henchmen from Duluth, MN:
Boyd Design from Bridgeport, CT:
Ryan Fischer from Boston, MA:
Jim Hagan from Washington, DC (and one dedicated to Scott Buford):
JimOnLight.com: Design 1
Excellent creativity, everybody!  What a great experience this has been.  A huge thanks to Rafael Lozano-Hemmer for creating this bit of excellence.