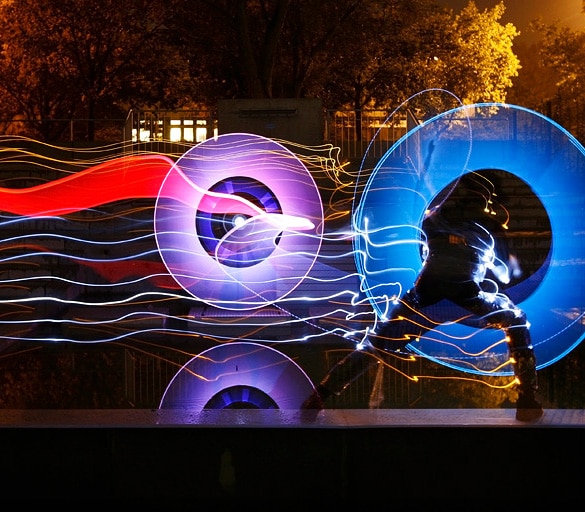 Earlier this year, the light painters JanLeonardo Wöllert and Anton Julmy used a Real Time Light Painting program. It works for both live performance and video production!
On a basic level, this video is well worth a watch because it shows how many of the more intricate light painting photographs are created. However, when you get in to what the program is doing and its applications — the video is BEYOND FASCINATING!
As Google Translate tells me, the program takes the light source, and traces its movements, colors, and intensity. It then processes the material, and adds the images collected together. The final result can either be recorded, or immediately outputted in real-time for live events. There was something about how the program can map the light paintings to objects, buildings, or stages, but Google Translate wasn't exactly clear–if you speak German, I would love to know what you can find out about the program! Feel free to comment, or shoot me an email at daphne (at) jimonlight.com
Image created by JanLeonardo Wöllert.