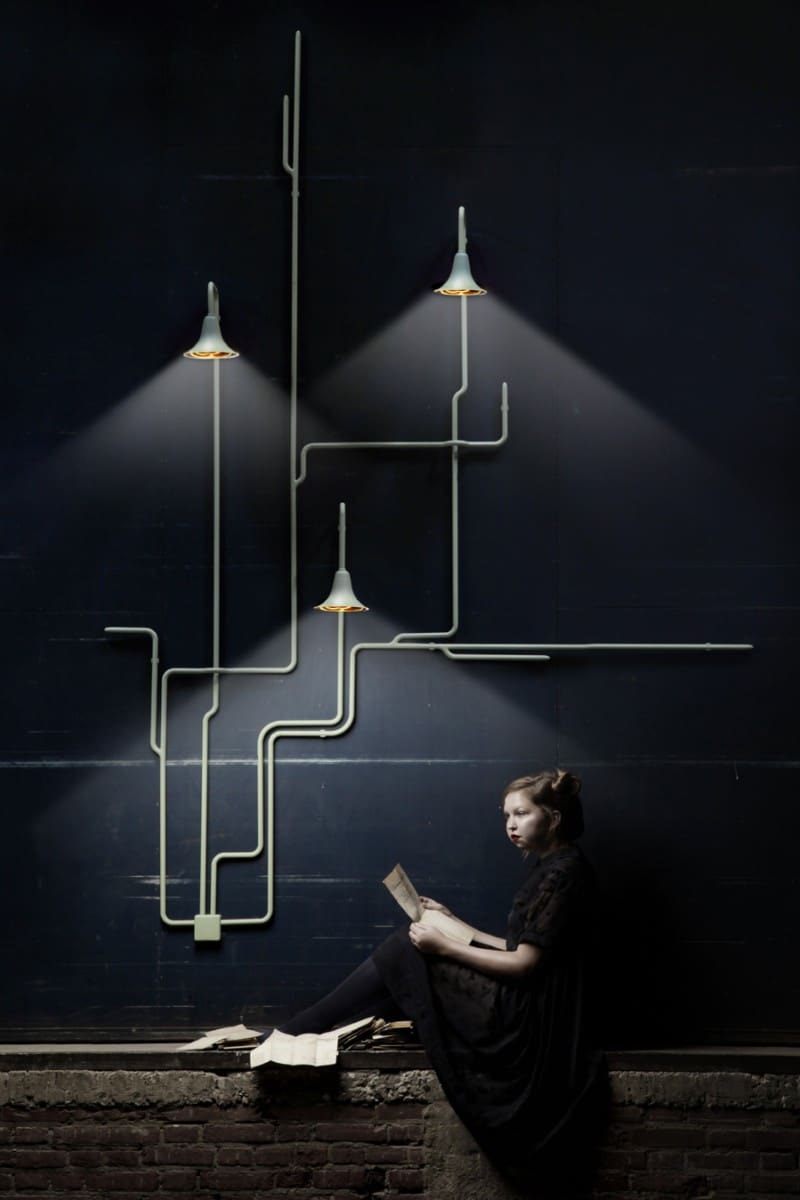 Today's Daily Lamp just blows my mind — meet Light Forest from Ontwerpduo, which consists of Tineke Beunders and Nathan Wierink of the Netherlands.
From Tineke and Nathan's catalogue page for Light Forest (ps, it's a PDF link):
On the ceiling or on the wall,

Light Forest grows where other lights will not go.

As a climbing plant the system spreads itself through

the space, to give light with its calyxes.

Using obstacles, height differences, beams,

 flat walls and ceilings, the lighting system is installed.

Small and geometrical or large and chaotic.

Custom made for each space.
So Ontwerpduo comes in and does each of these installations to fit the space that they're going to live within — I call that some excellent design!  Check out this beauty — or at least some examples of it, as each one is customized:
Something I find kind of awesome — the designers posted their prices online too for this custom install:
I also adore the text they add in the catalogue that explains the install process:
1.  Ontwerpduo makes a composition of Light Forest directly in the designated space. Together with the customer we discuss possibilities and wishes, and we will make a layout of Light Forest in the space with tape. In this way it will be clear how the lamp will be positioned in the space. After approval this composition will be measured. In the workshop of Ontwerpduo the lamp is made. Then we visit again to place Light Forest permanently onthe wall and/or ceiling.

2. Ontwerpduo receives the customer's dimensions of the space, possibl y supplemented by photographs.  Based on these measurements and the wishes of the customer we make a visualization of Light Forest. This composition is discussed and may be adjusted.  After approval, the lamp is made in the workshop of Ontwerpduo. Then we come with Light Forest to the space, and we will place the lamp to the wall and/ or ceiling.

3. Starts with the same procedure as No 2. but we don't place the final lamp ourselves. Light Forest will be shipped with instructions, and the client assembles Light Forest himself in the space.
Lovely, Ontwerpduo.  I am a huge fan of this piece!